General Finishes Gel Stains
Gel stains are easy to apply and can be used on vertical and overhead surfaces without fear of runs, drips and sags. Results are more even on blotch prone woods because the gel consistency limits penetration into uneven grain.
Pigmentgel stain with Urethane Resin.
Oil based, but compatible under waterbased finishes.
Can be applied to bare wood.
Works very well over dye stains to establish more even tones on tough to stain woods such as birch.
Colors can be intermixed for custom colors.
Apply by rag and wipe off.
Second or third applications can developricher tones.
Also useful as a pigmented glaze for special effects on pre-sealed surfaces.
Great for handheld parts finishing, like intarsia.
Use easy to apply wipe-on Gel Urethane Topcoat over stain for better durability and protection.
For Brushing or Spray On protective topcoats in a wider selection of sheens, we recommend High Performance Poly.
General Finishes Gel Stain Colors
Colors are shown on maple and oak veneers. Colors may not be exact on all monitors. Test stains on scrap prior to application to projects.
General Finishes Gel Stains On Maple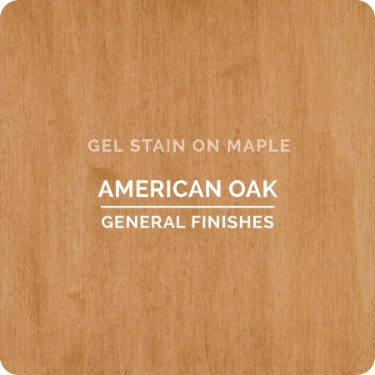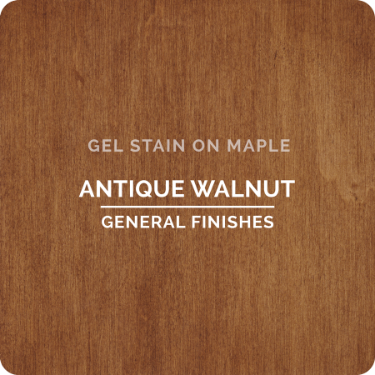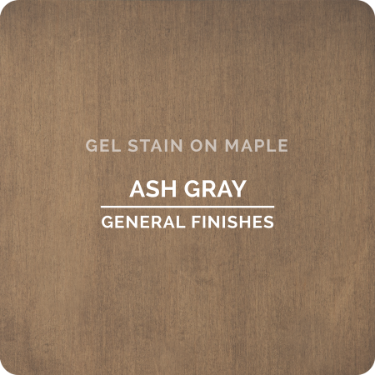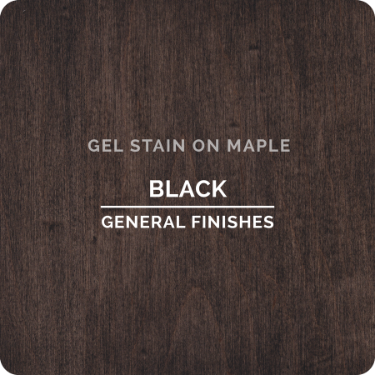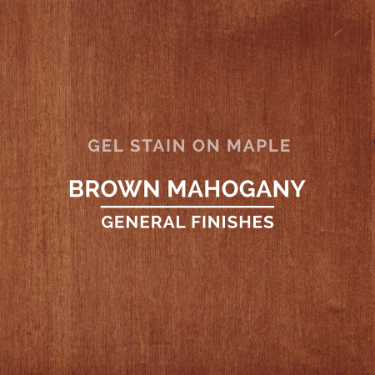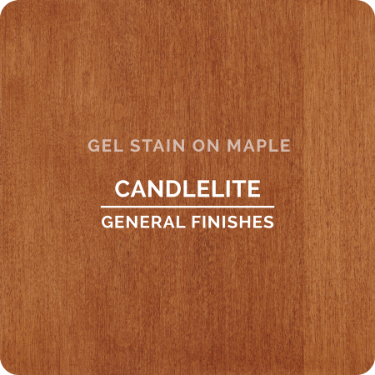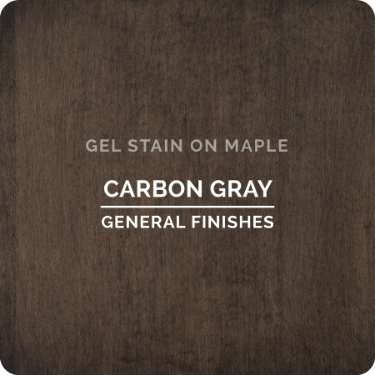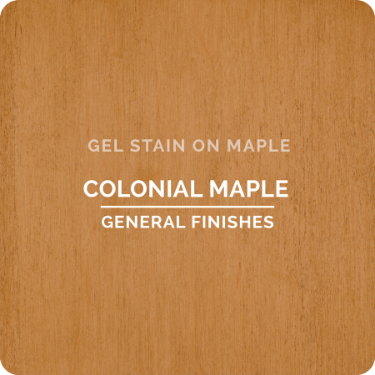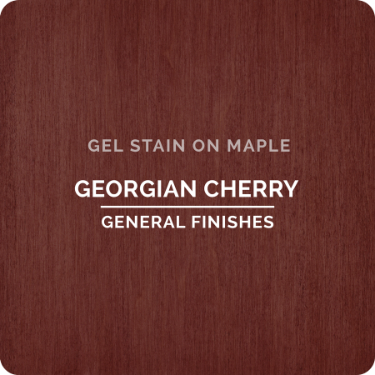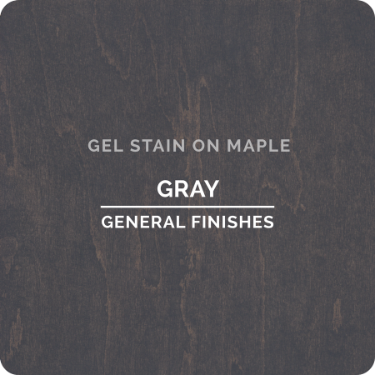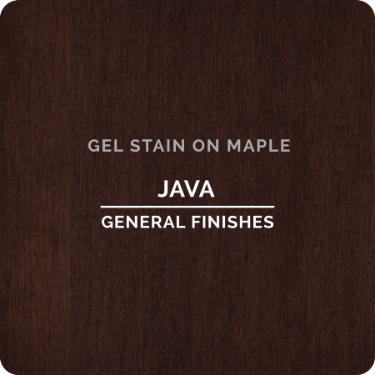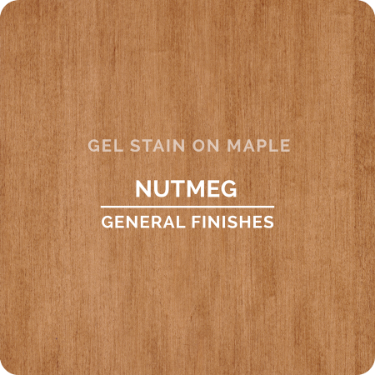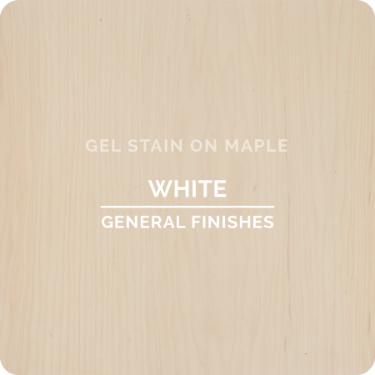 General Finishes Gel Stains On Oak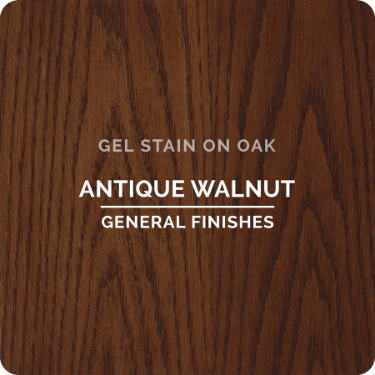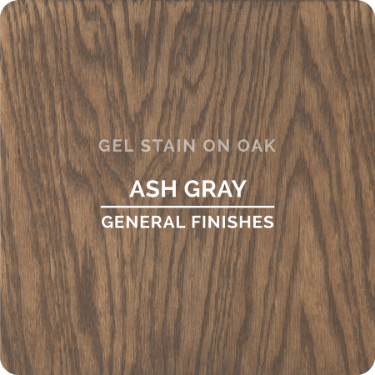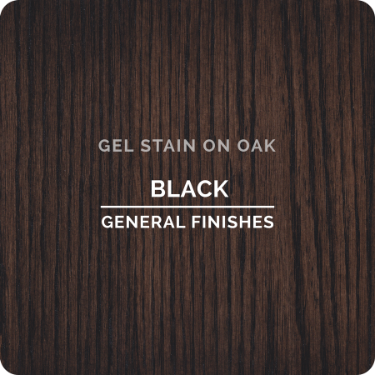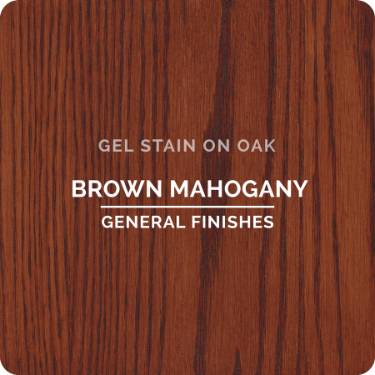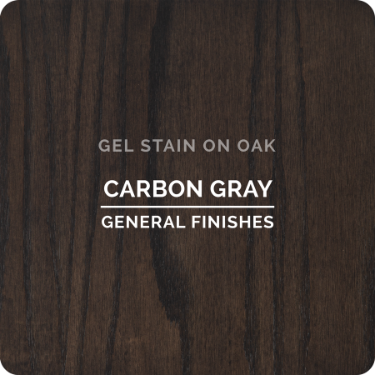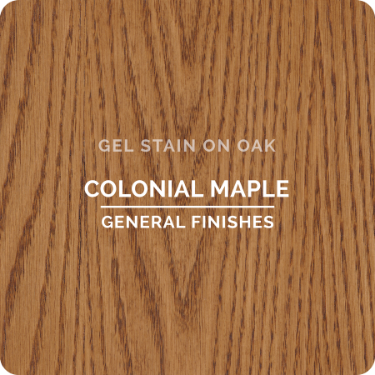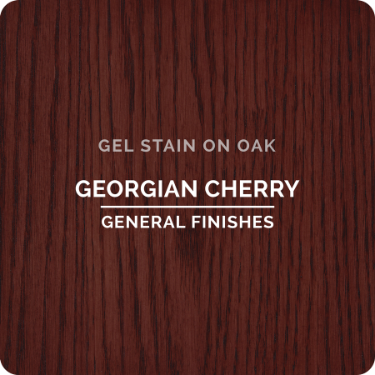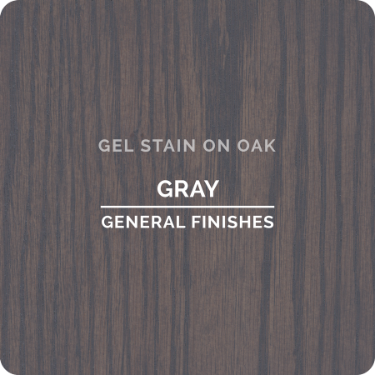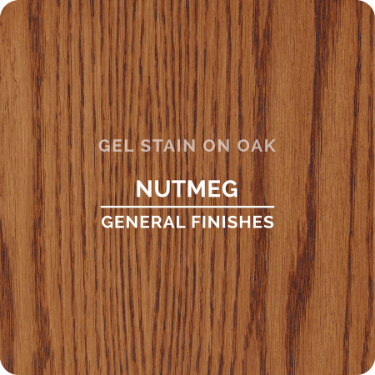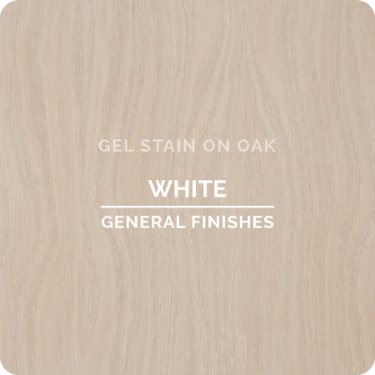 General Finishes Gel Stain Application Instructions

Wipe on Urethane Stains & Topcoats:
General Finishes Gel Stains and Topcoat have been formulated to produce a beautiful handrubbed finish.

These easy to use products simply wipe on with a rag. There's no messy splashing, drips or runs. Gel stains produce an even finish on hard to stain woods such as Aspen, Pine or Maple

.

Pleasant odor.
Water, alcohol and heat resistant.
Will never chip, crack or peel.
Non-toxic after drying.
Stains are compatible with other topcoats.

Application of Gel Stains:
Using a cloth, foam brush or paint pad applicator, apply a liberal amount of GEL STAIN to the area you are working.

Divide your project into sections,drawer front, table or cabinet top, side of chest,etc. Then using a clean cloth wipe off the excess stain in the direction of the grain.

Be sure to remove all rag marks and smudges. Additional coats of stain may be applied for a deeper, richer color.


Optional:
Due to the high content of urethane in Gel Stains, they may be used by themselves as a one can finish. We recommend applying 2-3 coats.

However, for improved durability we recommend applying Gel Urethane Topcoat over Gel Stain when working as a "wipe-on" project.

If brushing is preferred or if spray equipment is available, High Performance Poly is the ideal choice for the most durable topcoat.


Application of Gel Topcoats:
Using a cloth, foam brush or paint pad applicator apply a liberal amount of GEL TOPCOAT. Wipe off the excess evenly with the grain. Make sure to wipe off any smudges or rag marks. We recommend 2-3 coats.


Dry Time: Good Conditions 6-8 hours.
Cold or Damp Conditions 24 hours.
Clean Up: Mineral Spirits or Waterless Hand
Cleaner
Coverage: 200 ft2/quart or 4.92 m2/liter