Mirka Abranet Pad Protectors (Pad Savers)
Pad Protector for Mirka LEROS!
Sacrificial pad with H&L on one side and Grip on the other.
Place between sander's backup pad and Abranet Sanding Discs.
Prevents wearing of H&L face on more expensive sander backup pads.
Easily replaceable and low cost.
Helps to improve collection airflow through Abranet mesh.
9" Diameter for Mirka LEROS Wall Sander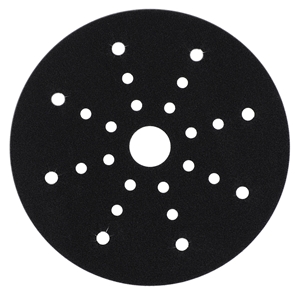 Related Products
Mirka Abranet ACE HD 9" Mesh Discs for Aggressive Sanding, Stripping and Shaping. Range 40 to 120 grit.